Changing Lives, One Smile at a Time
I am passionate about building relationships with my patients. I love seeing each person's self-esteem and excitement grow as their orthodontic treatment progresses. Those finished, healthy smiles, brimming with happiness and confidence, cannot be beat!
I love that my practice truly serves people, people of all ages. When I'm caring for a child or teen, I love starting them on the path to a lifetime of smiles that will open doors and make everything easier for them. When I'm working with an adult, I love seeing their joy at finally getting the amazing smile they've always wanted.
I am honored to be part of creating the smiles my patients' desire. I love seeing the transformation that happens with each person. As they see their new smile take shape, they begin to feel better about themselves. They become more outgoing, talking and laughing with my team and me, as well as their fellow patients. By the end of treatment, they not only have an incredible smile: they have a new outlook on life!
Education and Continuing Education
Bachelor of Arts, Assumption College
Doctorate of Dental Medicine, Tufts University School of Dental Medicine
Orthodontic Residency and Certificate in Orthodontics, Tufts University School of Dental Medicine
Each year I complete many hours of continuing education. Continual learning is essential, as it keeps me, and my clinical assistants, current on the latest treatment options, as well as new technology and materials. It's important to me to maximize orthodontic results while minimizing treatment time. My patients benefit from having multiple treatment options and the education I and my team pass on to them. I want my patients and their families to be engaged in all aspects of their treatment and to finish with a great smile as well as the knowledge to keep it healthy.
Professional Memberships
American Association of Orthodontists
American Dental Association
Southern Association of Orthodontists
North Carolina Association of Orthodontists
North Carolina Dental Society
5th District Dental Society
Community Involvement
It's important to me to give back to the community where I live and work. I was the Charter President for the Coastal Pender Rotary Club, Chairman for the Boy Scouts Investment in Character Campaign, and a Board Member for the Hampstead Chamber of Commerce. I'm also active with the Topsail Schools and support numerous local clubs, groups, sports teams, and community events.
Additionally, I'm the featured Orthodontist on the Health First Platform, a medical platform featured on WECT News.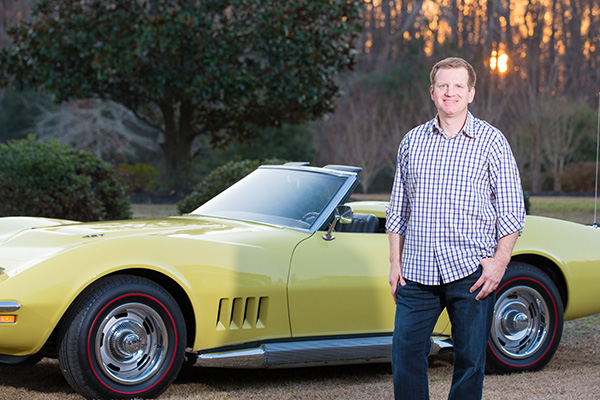 Personal Life
After growing up in Massachusetts, Hampstead, NC is now my home. I have three wonderful kids; time with them is a priority when I'm not working. We enjoy playing basketball, fishing, boating, gardening, and building things together. I also like spending time working on and restoring classic cars and tackling landscaping projects. I love working with my hands!